The safety and quality of food products extends beyond just the food products themselves. Anything that can directly or indirectly come into contact with food products such as cutlery, cookware, kitchenware, storage containers and other food contact materials are all subjected to stringent regulatory standards and directives to ensure that they are safe to use and do not transfer any substances or hazardous chemicals to the foods that they come into contact with.
At STC, we offer comprehensive food contact materials testing services to assist manufacturers, suppliers and retailers ensure that products comply with relevant food contact material regulations in countries such as Europe, United States, China and Japan. We also offer quality and performance testing services to verify products claims and technical analysis for product improvements to meet industry standards and consumer expectations.
STC is the only testing laboratory in Hong Kong working in collaboration with industry leading laboratory LUCIDEON to provide reliable and specialized ceramic testing and cookware testing services.
Our Food Contact Materials Testing services include:
Ceramic Testing
Metal Release (EU 84/500/EC, 2005/31/EC; US FDA 7117.05, 7117.06)
Thermal Shock (ASTM C554, BS EN 1183)
Microwave Safe (ASTM C1607, BS EN 15284)
Dishwasher Safe (ASTM C676, BS EN 12875)

Metal Marking
Cookware Testing (BS EN 12983)
Plasticware Testing
European Union Regulation

(EU No. 10/2011)

United States (FDA 21 CFR 170-190)
Japan (Food Sanitation Law)
China (GB 4806)
Cutlery Testing
Cutlery for Preparation of Food (ISO 8442-1)
Cutlery with Stainless Steel and Silver plating (ISO 8442-2)
Table Cutlery with Non-metal Handles (BS 5577)
Child-Use Cutlery and Feeding Utensils (BS EN 14372)
Glassware Testing
Annealing and Temper Number (ASTM C148)
Thermal Shock (ASTM C554, BS EN 1183)
Other Kitchenware & Food Contact Material Testing Items
Insulated Container Testing (e.g. insulated water flask) BS EN 12546
Ovenware Testing (BS EN 13834)
Toughened Glass Panels Testing (BS 3193)
Brochure on Food Contact Materials - English Version / Chinese Version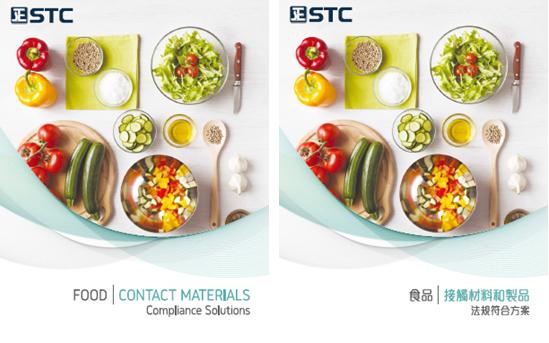 For more information about our Food Contact Materials Testing, specialized Ceramic Testing, Cookware Testing, or other services, please feel free to Contact Us.
OTHER TESTING SERVICES