Low Voltage Directive (LVD) 2014/35/EU
STC's product safety testing services covers LVD testing to assist manufacturers in meeting CE Mark requirements.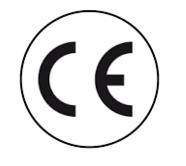 The Low Voltage Directive (LVD) 2014/35/EU states that electrical products can only be placed on the market if they meet protection requirements and do pose as a hazard endangering the health and safety of people, domestic animals or properties. Applying to a vast majority of electrical products that we use in our daily lives, these products must meet mandatory LVD testing requirements if they fall under the scope of CE Mark products and be supported with correct documentations.
The LVD covers health and safety risks on electrical products operating with an input or output voltage of between:
50 and 1000 V for alternating current

75 and 1500 V for direct current
It applies to a wide range of electrical equipment including:
The Directive excludes:
Electrical equipment for use in an explosive atmosphere

Electrical equipment for radiology and medical use

Electrical parts for passenger lifts

Plugs and sockets for domestic use
Common Electrical Safety Testing
Although commonly referred to as electrical safety testing, the actual assessments carried out extend well beyond a product's electrical characteristics and includes:
Electric Shock Hazards Testing

Energy Related Hazards Testing

Flammability Testing

Heat Related Hazards Testing

Mechanical Hazards Testing

Radiation Testing

Chemical Hazards Testing

Abnormal Operation Testing (faults and failures within the equipment)
For more information about our LVD Testing services, please feel free to Contact Us.
OTHER TESTING SERVICES